Yup, it's time for: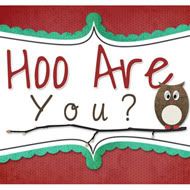 Remember, go to Night Owl Crafting, copy and paste the questions in your blog. Answer them there, then link your post back up and visit everyone else on the list.
1. What type of diamond cut do you like?
I'm a marquis kind of girl! I love that for the size you paid for, it looks bigger. This is my wedding ring:
I just wish I could wear it like that, but my fingers have gotten fatter after 3 kids and now I can barely wear the engagement part (the middle) by itself.
2. If you are married when is your anniversary. if not what month
would you like to be married in?
We were married in July. It was lots of fun. I thought it would be awesome to have sparklers instead of bubbles, but my dad nixed that REALLY quickly.
Ok, so this is a REALLY old page- back before I really knew what I was doing digiscrap wise....
3. What were or would you like your wedding colors to be?
They WERE pink and sage. NOT my first choice. I wanted orange and hot pink, but my mom said, "you can't do orange! Orange was one of my wedding colors. Nobody does orange anymore." Needless to say, we're planning a 10 year anniversary party with MY colors: Orange, hot pink, yellow, and lime green BOOYAH!
(if you like these colors and like to digiscrap, go down a few posts- there's a blog train FULL of kits all using these colors! Some of the links will be expired, but mine isn't!!!)
4. How many bridesmaids did or would you have at your wedding?
Technically, I just had my maid of honor, but really, I invited all my sisters to wear my colors and had lots of friends helping out.
This is my best friend from California- Amy- who flew out to be at my wedding (then I missed hers since I was crazy pregnant and my dr didn't want me traveling). She was an unofficial bridesmaid. Then me, then Mickie, my bestest friend in the whole wide world. We had decided at the the age of 4 to be each other's maid of honor, so, naturally, she was mine!! You should see the skirt she was wearing. I want that skirt. It's a gorgeous sage color and Oh so pretty!!!!. On the far right is my friend Kristy who was amazing enough to sit at the guestbook for me. (if you're wondering about the maid of honor wearing the tiara- my theme was Daisies and Diamonds)
5. How long have you been married?
I have been the luckiest girl in the world for ALMOST 8 years now. Seriously, I didn't know that you could love a person so much more this much later than when you started dating. My husband is AMAZING and the longer we stay together and the more people I talk to, the more I appreciate all he does for me and for our family. Plus, he makes ADORABLE children!!!