This bright, colorful kit has so many uses: Sunday school classes, trips to the zoo or farm, even photos of your precious newborn. And don't forget Noah and the Ark! It would be great for making crafts and cards as well as layouts. You will enjoy scrapping with the adorable animals and fun paper flowers. You can get this fun kit at both Scraps-N-Pieces and My Memories for only $3.00 the first week of release.
Image linked to MyMemories
Here is a closer look at the 2x2 animals.
Here are some fun layout from our Creative Team.
Amy made this cute cluster border for you to download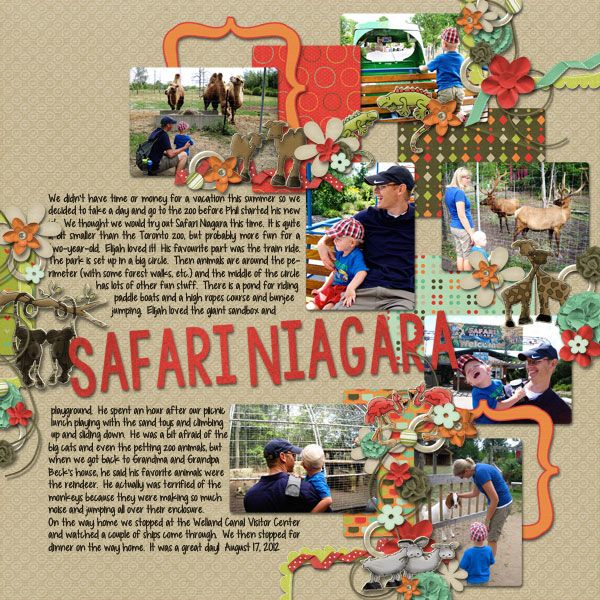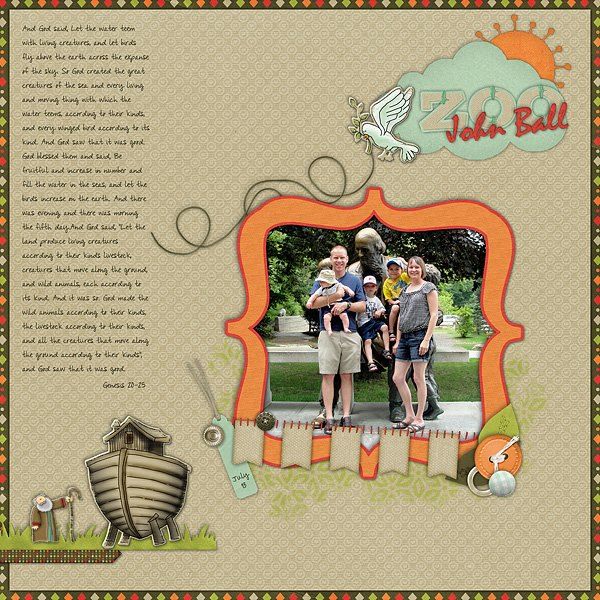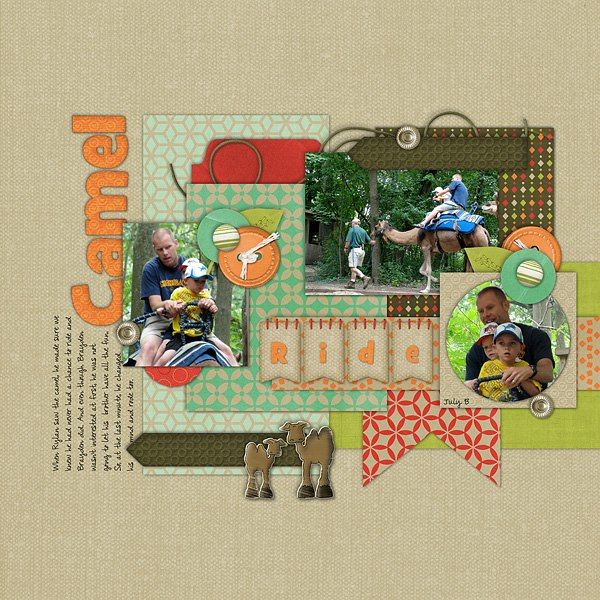 Don't you just love this cute title that Lisa made for you to download?
Go download this cluster frame that Brooke made with this fun kit.