Today is Vaughn's 4th birthday. Yesterday I threw a big Harry Potter birthday party for him. I posted about it a few days ago (it should be the last post). So here is how it all went down:
First, the guests came to Platform 9 3/4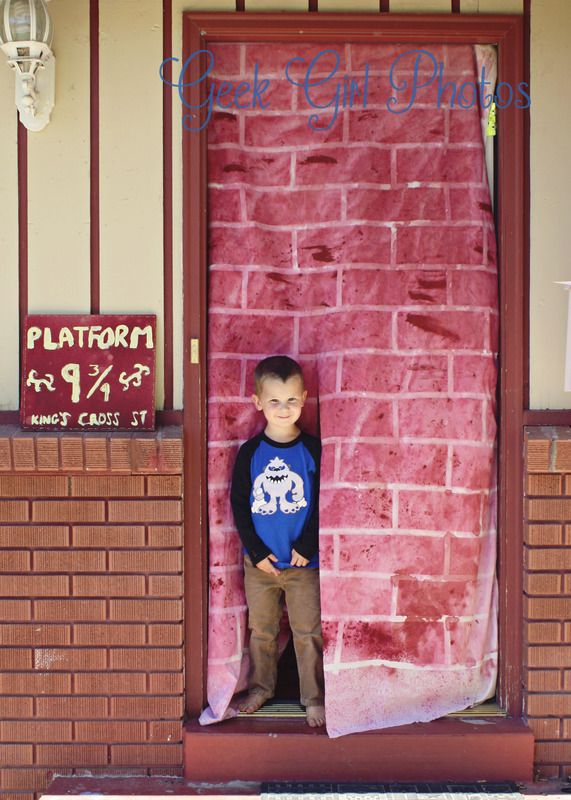 They came in and got their wands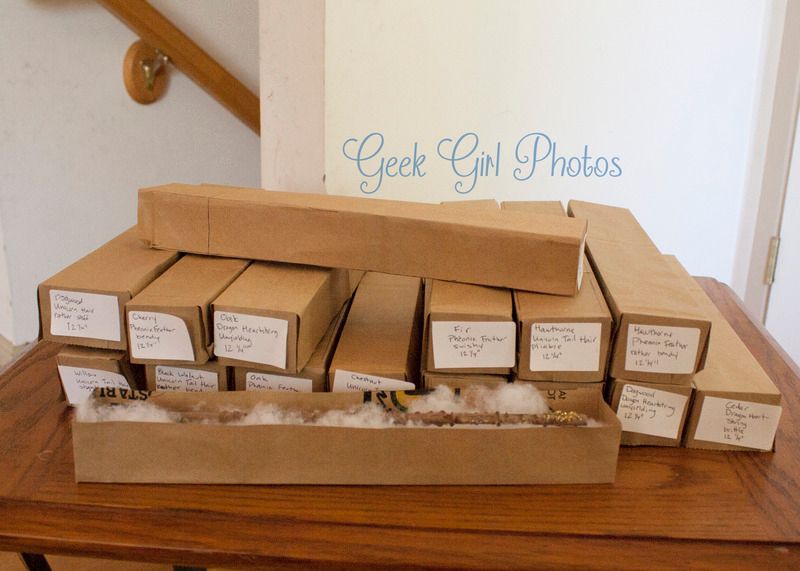 Then they colored a picture until everyone got there. Once all the guests had arrived, they all took a turn with the Sorting hat. My friend, Rachel paper mached this for me.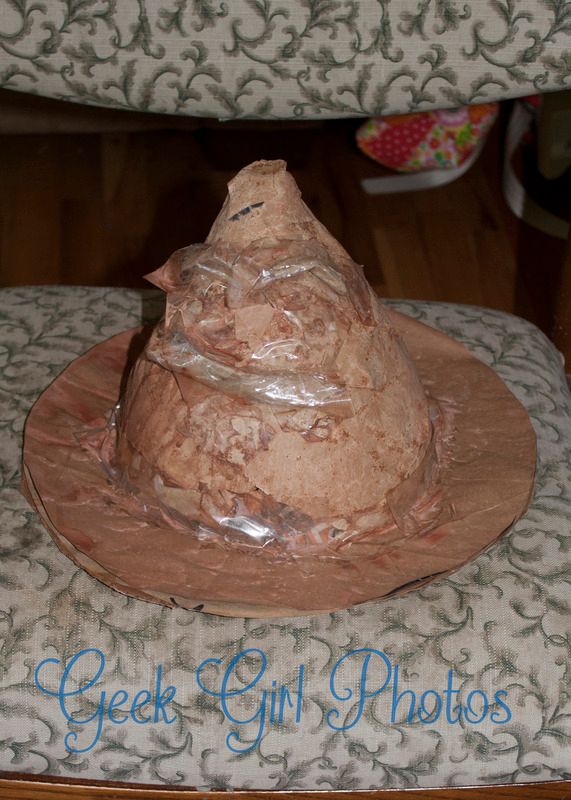 We only had Ravenclaw and Hufflepuff represented, just to make life easier. Once the kids were sorted, they played Pin The Club on the Troll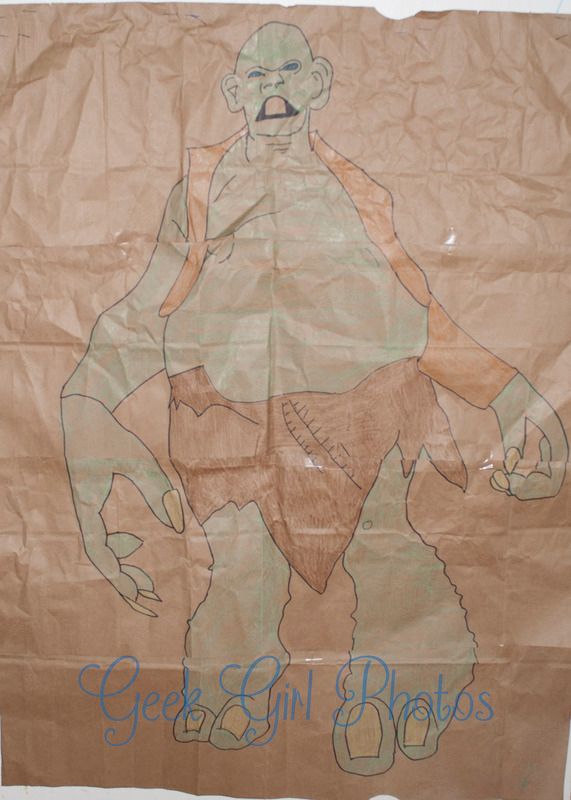 Once the troll was successfully clubbed, we went to charms class. I bought these Magic Scratch lanterns from Oriental Trading. They have a bunch of different shapes. These ones just happened to be on sale.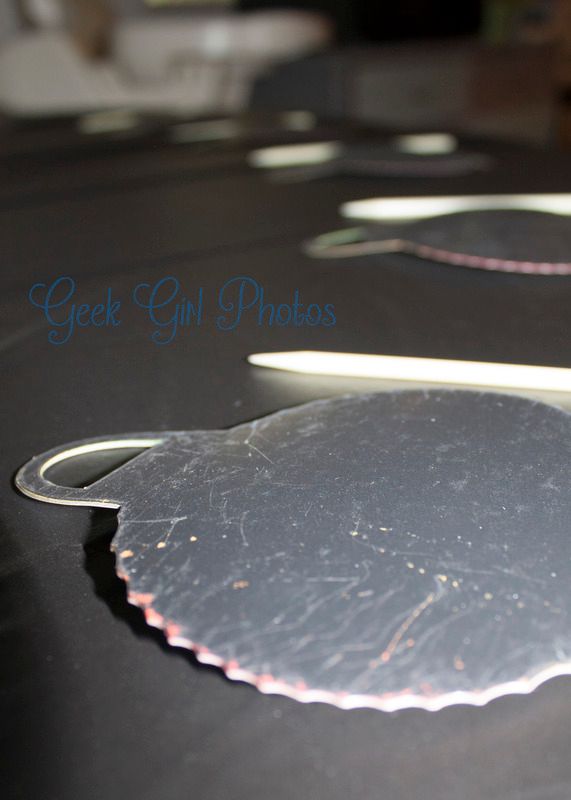 It didn't take long for these munchkins to finish Charms class, so on to Potions we went. This was SO my favorite!!! I found the idea on Pinterest. It's from one of the parties on my Pinterest board by
How Does She
. Here is the set-up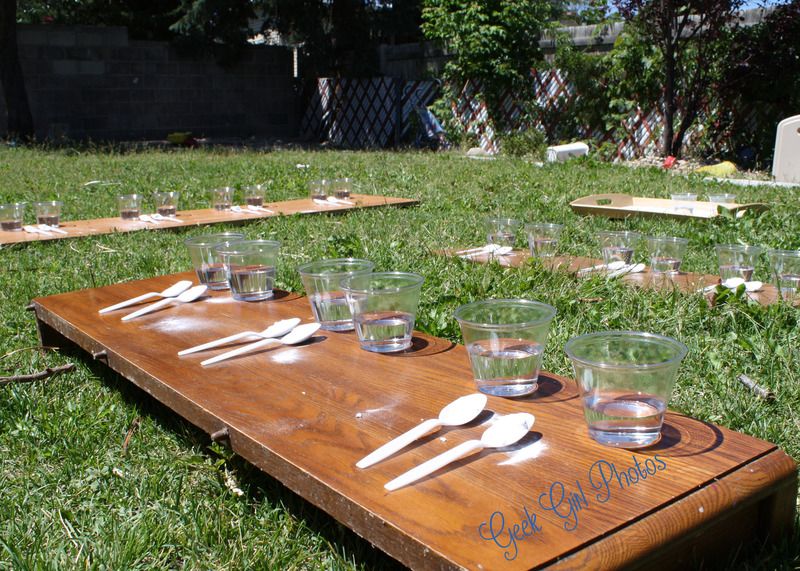 Each station had a cup of vinegar and a cup of water. The night before the party, I put a drop of food coloring on each spoon. Then in the morning, I scooped baking soda into each one. Care to guess what happened next?
Seriously so much fun!! Even the adults were in awe!
The next part of the plan was SUPPOSED to be Quidditch practice- relay races with brooms. However, I didn't think that through. Relay races + 4 year old attention span...


We went back inside to have ButterBeer floats (vanilla ice cream, butterscotch syrup, and cream soda) and eat Snitch Cake Pops. Vaughn opened his presents and handed out the goody bags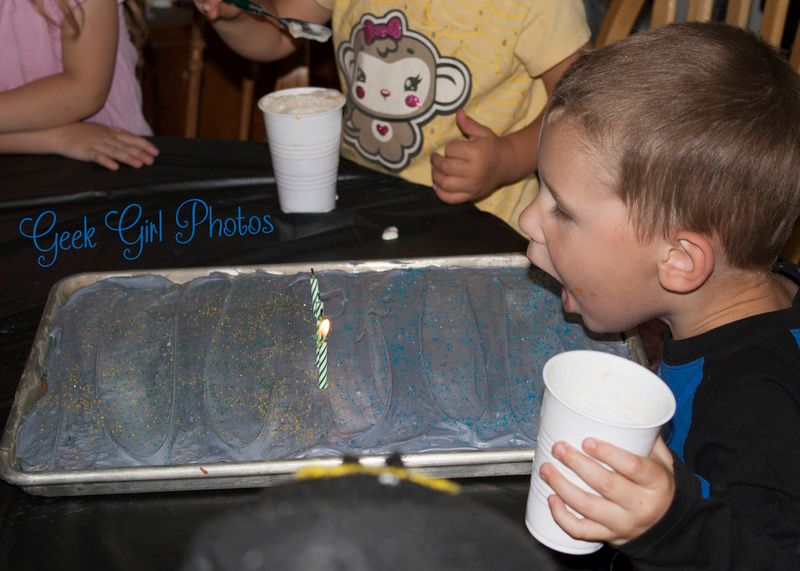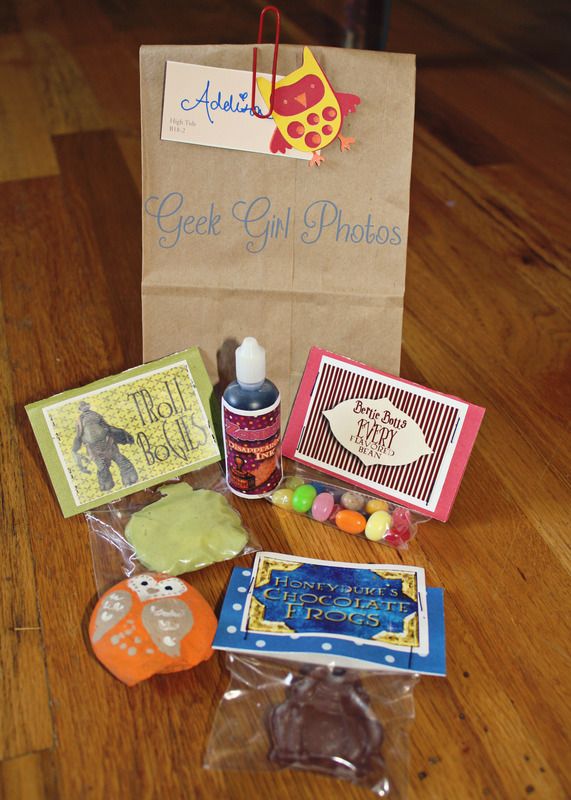 Don't worry. I did not actually cut up any Harry Potter books. I scanned the first page of each chapter, resized it so that it would FIT the triangle, then printed it. All of the pennants are also glued onto paper bags for substance. This banner will be used again, for sure!
All in all, I'm pretty sure Mr. Vaughn had fun!!